Fast & Easy


online booking
Let your customers book an appointment whenever they like.
Explore the system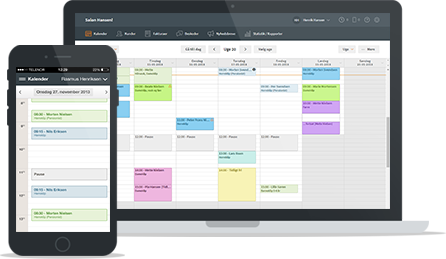 200 % extra bookings – when we switched to Onlinebooq

My old booking system was not ideal so clients preferred to call rather than book online. Onlinebooq has optimised my business. I guess we now have twice as many clients booking online than before. Onlinebooq is faultless. The supporters are extremely helpful – and they are more than willing to refine the system. I need look no further! I run GodKrop, a massage and wellness clinic. Switching to a faultless booking system is worth more than gold to me!