Fast & Easy


online booking
Let your customers book an appointment whenever they like.
Explore the system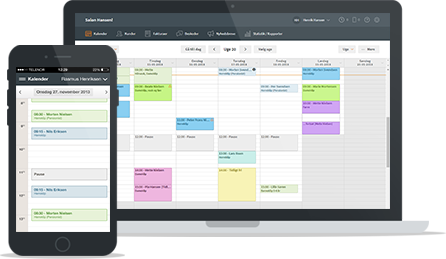 Onlinebooq is the easiest scheduling tool on the net

I tried out several scheduling tools on the internet. Onlinebooq is easy and you get off the ground fast. I ran the demo first and by the time I had finished setting up my user interface, only 10 minutes had passed. My customers are extremely satisfied with Onlinebooq because they do not have to remember codes and stuff. They visit the page at home or at work, and make bookings – fast and easy. It's so easy that even my most senior patients are now booking online.